Noche Latina is a program near and dear to our hearts and continues to be a highlight of the NBA Summer League every year.
The Tomorrow's Stars Foundation recognizes and awards scholarships to local graduating seniors selected by the Hispanic Educators Association of Nevada (HEAN) and high school administrators for their academic excellence and community service. Scholarships are awarded to the students to help with their college expenses. Additionally, a member of the Hispanic community is also recognized for their commitment and support of academic, community, or athletic programming benefitting the community's youth.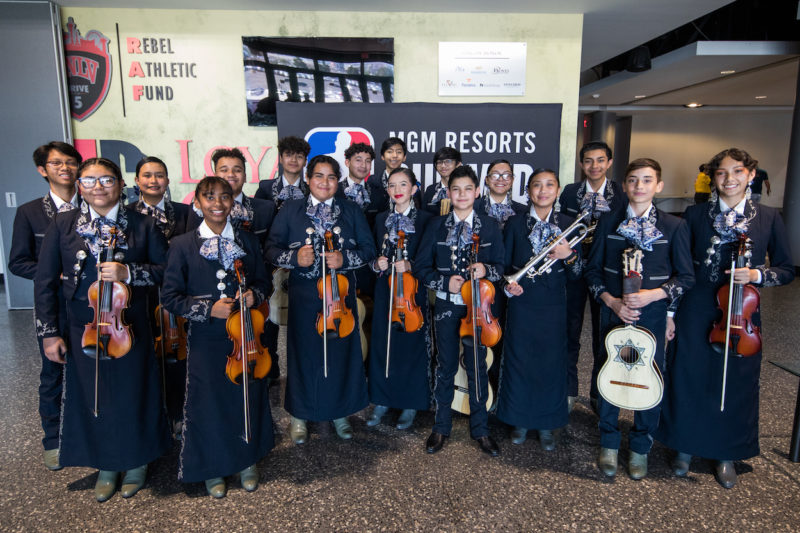 Noche Latina Day
At the 2019 NBA Summer League, July 8th was Noche Latina Day. Throughout the day Mariachi bands performed on the concourse, Cox Pavilion and the Thomas & Mack Center, helping bring the hispanic culture to Las Vegas. National Anthem Singers and Half-Time entertainment talent were invited to perform in front of crowds in both arenas.
National Anthem Performers: Danica Ruiz and Deni Morales
Half-time Entertainment: Ballet Folklorica Guadalupe Mercado by Elizabeth Aparicio; Mariachi Azul – Fremont Middle School by Donato Albert Avila; Mariachi Herencia by Natalie Candido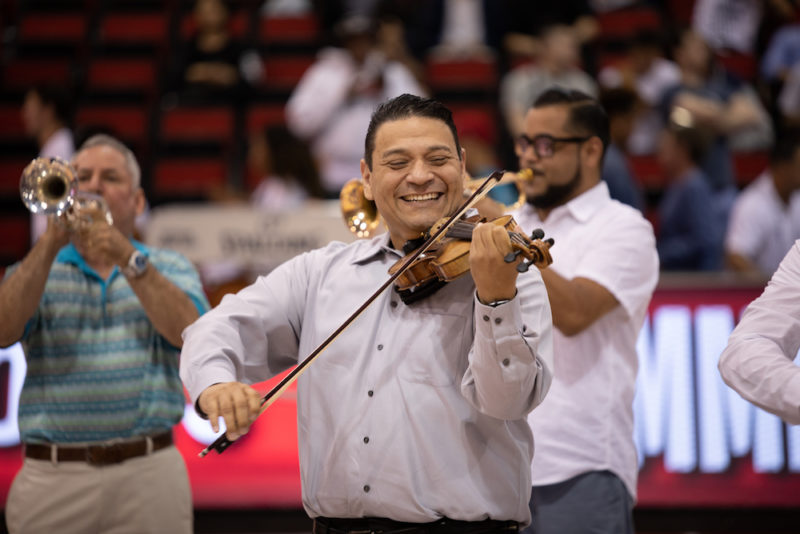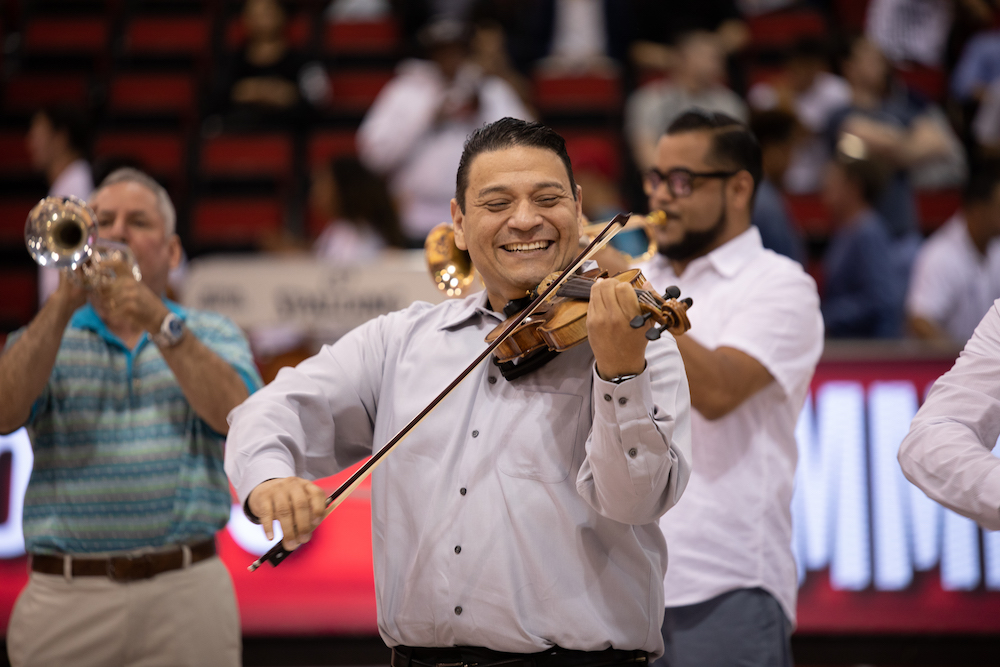 Honorees
Four (4) graduating high school seniors from the Clark County School District and a Community Leader were all recognized during a special half-time presentation in the Thomas & Mack Center.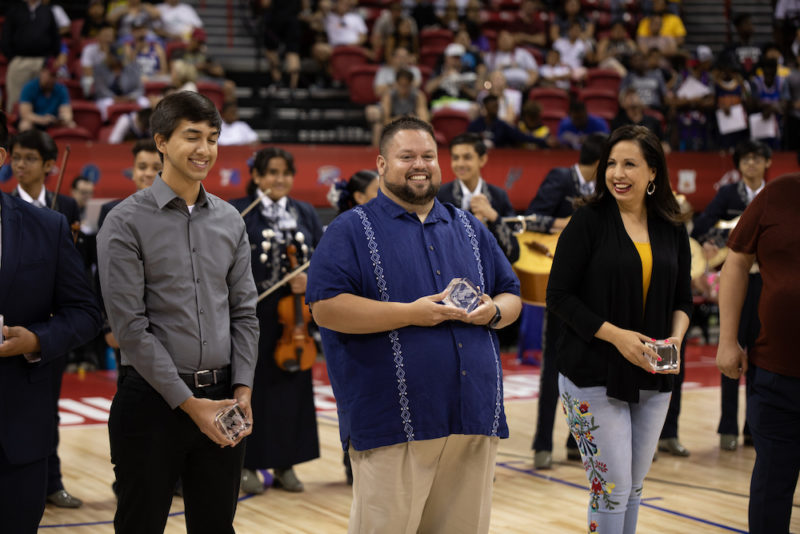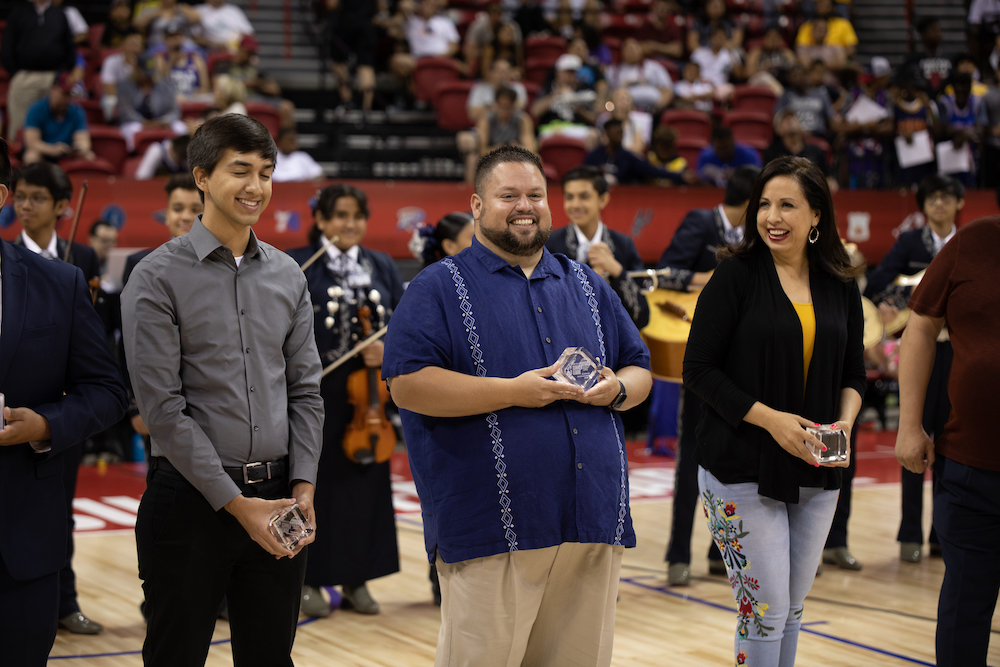 This year's Community Leader recipient was Donato Albert Avila of John C. Fremont Middle School. Mr. Avila's love for music led him to becoming a graduate in Music Education at Texas A&M Corpus Christi. His dreams to change lives through music is now a reality as he is a current educator, music director and the founder/director of Mariachi Azul at Fremont Middle School.
Mr. Avila's experience runs deep with the past nine years of being the co-chair of the Clark County School District Honor Mariachi, organizing dozens of fundraisers for his Mariachi program, and having hundreds of students join his Mariachi program where they all learned and shared his love of music. Mr. Avila & Mariachi Azul have performed for community leaders like Mayor Carolyn Goodman, and at hundreds of events throughout the community.
Thank you to our special guest presenters:
Maria Silva
Alvaro Puentes
Josh Arredondo
Staff Sergeant Abid Islas
Special thanks to all of our participants in helping represent the Noche Latina program and congratulations to all of our honorees for their continued hard work!