SUMMER LEAGUE JR. NBA PROVIDES STUDENTS WITH A ONE-OF-A-KIND BASKETBALL EXPERIENCE
Building "Confidence On & Off the Court" is the goal of the Summer League Jr. NBA sixteen-team basketball league.
The middle school league serves under-resourced students who attend middle schools that are primarily identified as "at-risk" according to the Clark County School District's (CCSD) demographic designations.
By setting academic standards for eligibility, that exceed CCSD's for team participation, instilling our "Play it Forward" community service requirement, upholding a stringent "Zero Tolerance Policy" for unsportsmanship-like behavior or bullying, and utilizing peer-to-peer relationship building skills, the Summer League Jr. NBA's standards of serving and uplifting the whole child, all at no cost to the student-athlete, is unprecedented.
HOW WE ARE CREATING CHANGE
Summer League Jr. NBA is helping create change through:
Participation offered at no cost – Allows equal access to all student-athletes in the Clark County School District

Academic Monitoring and Advising – Educational advisor on staff

Requirement of a 2.5 GPA (higher than CCSD's eligibility of 2.0) provides academic responsibility

Health & Wellness Seminars for players and families, presented by Kathleen Check – founder of "Nutrition for Athletes"
Role-Model Mentoring Programs – Community professionals attend practices and games

Community Service Projects – Players and family inclusion in Tomorrow's Stars Foundation community Cares Programs introducing the benefits of our "Play-it-Forward" objectives

Stringent Selection Process of Coaching Staff – Three-step personal and professional recommendation evaluation, Level 3 background check, USA Basketball Coaching Certification Program required for all coaches

Girls Teams are coached exclusively by women

Providing opportunities for exposure to high school coaches with higher level basketball and academic programs
WHAT PEOPLE ARE SAYING ABOUT THE SUMMER LEAGUE JR. NBA PROGRAM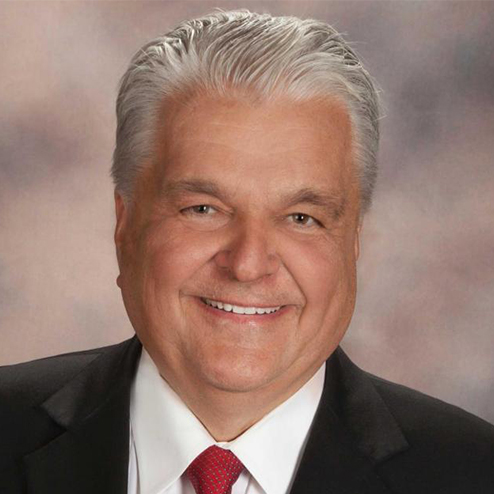 "The Summer League Jr. NBA is a great program for our local youth. The youth basketball league teaches our young players about leadership, good sportsmanship and teamwork in a fun but competitive environment."
– Steve Sisolak – Governor of Nevada
There are many ways to get involved with the Tomorrow's Stars Foundation. Every little bit makes a difference.