ON-AIR CLASSROOM TEACHES DIGITAL SKILLS AND IDENTIFIES CAREERS FOR STUDENTS
The goal of the On-Air Classroom is to teach high school students the different facets of Sports Broadcasting and help identify various career opportunities in the sports industry.
In this mentor-apprentice training model run by Lawrence Scott from the Golden State Warriors broadcast/content team, in partnership with NBA Soundsystem and ESPN Sports Broadcaster Mark Jones, Tomorrow's Stars Foundation identifies career opportunities for high school students in the field of Sports Broadcasting.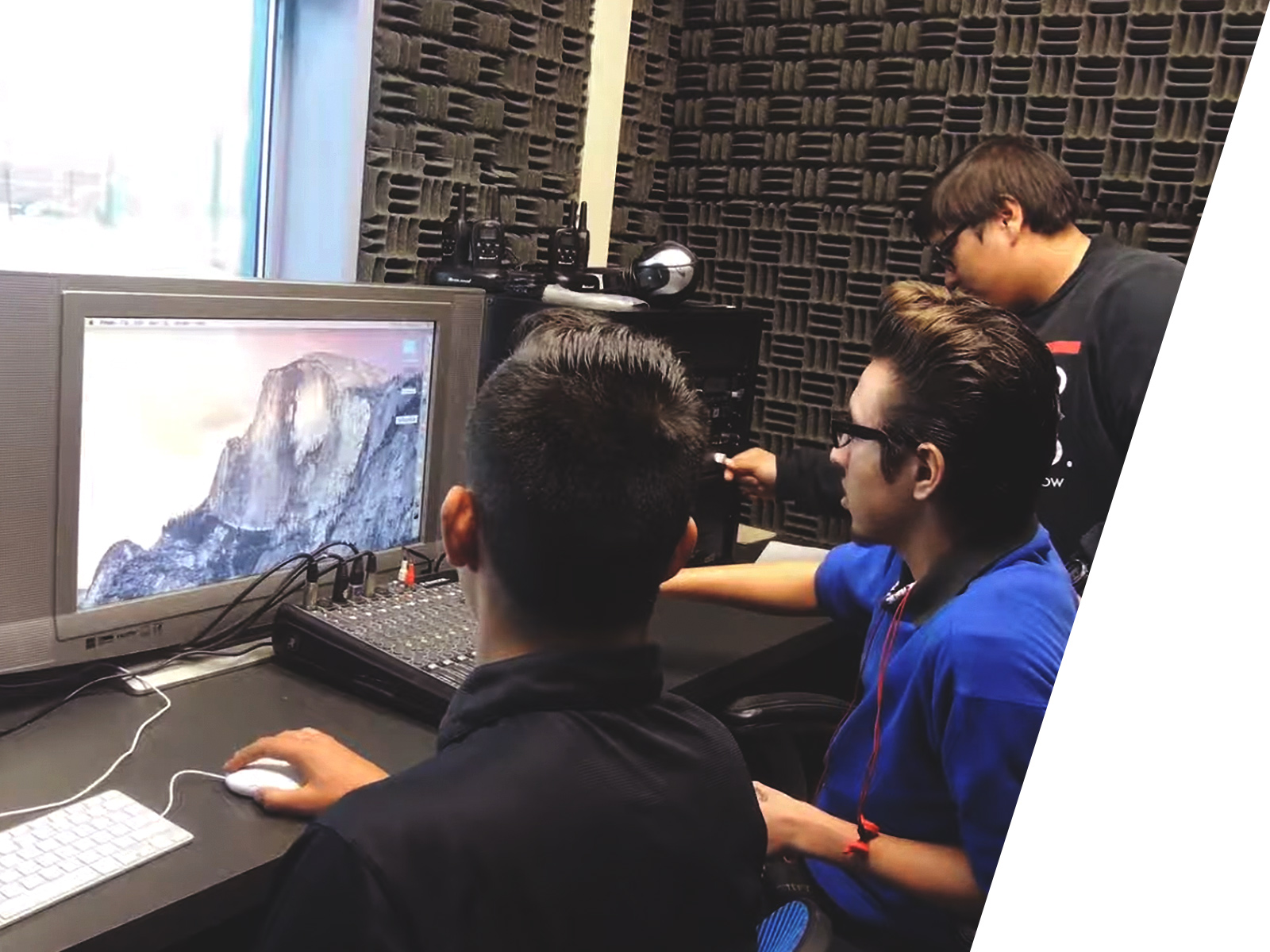 WHAT STUDENTS IN THE ON-AIR CLASSROOM WILL BE LEARNING
Students from Desert Pines High School's Communications & Broadcast Magnet Academy, pursuing careers in radio broadcasting, will learn the ropes first-hand, during the NBA Summer League in areas including radio play by play, radio sport talk shows, and sports podcast hosting.
With the exponential, supernova growth of podcasting, On-Air Classroom students will learn what's fueling the growth, where to focus their academic efforts and how partnerships factor in, as the digital broadcast medium expands.
There are many ways to get involved with the Tomorrow's Stars Foundation. Every little bit makes a difference.