At the 2019 NBA Summer League, our Jr. NBA teams had a strong presence on and off the court. Summer League Jr. NBA Players, parents and coaches participated in the Jr. NBA Parent Forum, two basketball camps, championship night national anthem, half-time scrimmages on Jr. NBA Day, Court Science Classroom, Coaches Appreciation Day, and as members of the official ball crew of Summer League.
Our 2019 Spring League champions were recognized during a special on-court halftime celebration attended by Sr. Director of NBA Youth Sports Development, Adam Harper.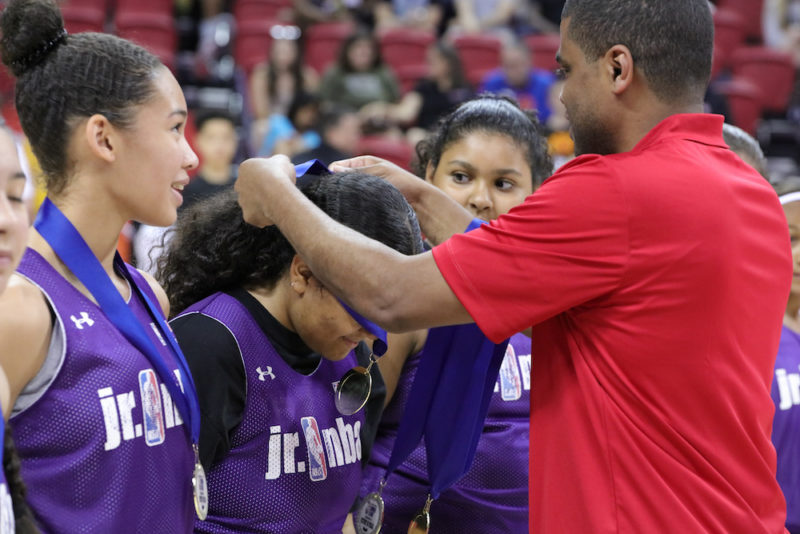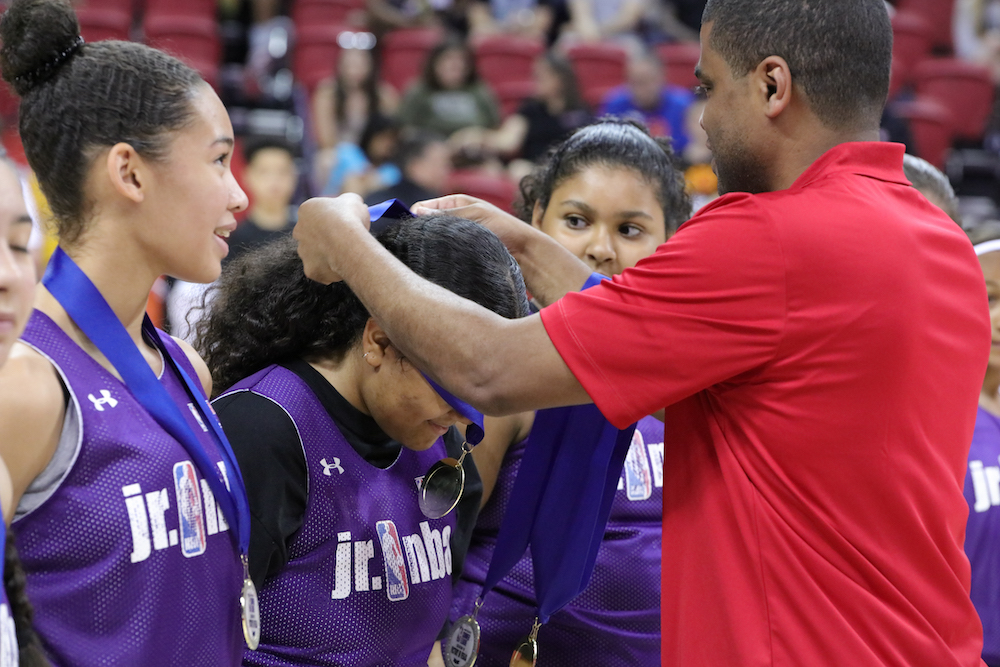 Located daily on the concourse, a Jr. NBA Coloring Wall invited both youth and adults an opportunity to enjoy coloring a picture of their favorite player and adding it to the Jr. NBA showcase wall. After Summer League, the pictures are sent to Operation: Care & Comfort who add the colorful masterpieces to care packages sent to our military men and women stationed around the world.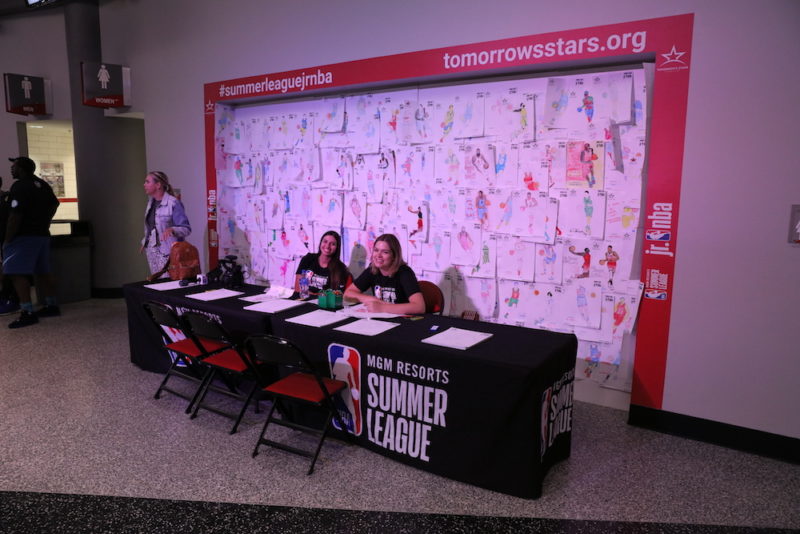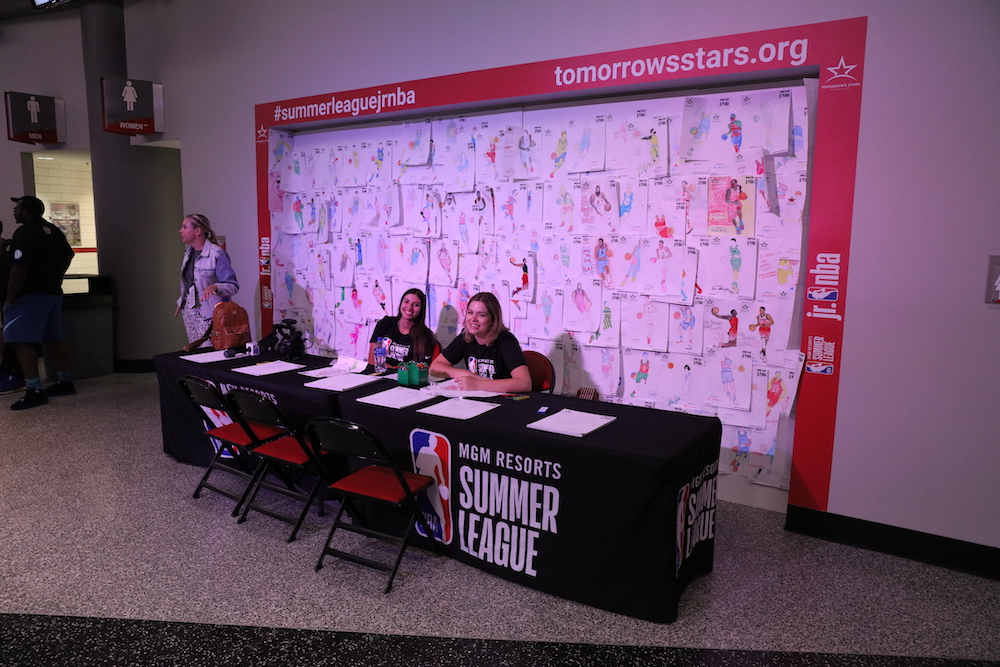 Click the video to see our Stars in action!