U.S. Army's Color Guard 2nd Annual 58 Mile March in honor of 1October victims
On October 6th & 7th, the U.S. Army Color Guard will march 58 miles from Red Rock Canyon to the end of Blue Diamond, Pahrump in honor of the 58 lives lost during 1October. On October 6, soldiers will be heading towards Red Rock from the West Tech Academy starting point and with a turn-around point 14.5 miles out. On the Second day the participants then march a final 29 mile loop covering the 58 miles over two days.
All proceeds raised from the Harvest Mile event this year will be donated to the Las Vegas Survivor Scholarship Fund. Last year they raised $15,000 when they marched from the Seven Magic Mountains to the Welcome to Las Vegas sign. This year they hope to double the amount of money raised. Visit http://pledgeit.org/harvest-mile-2018 to pledge a donation for every mile completed during the Harvest Mile event or a one-time flat donation.
U.S. Army SFC Benjamin Hewitt and other soldiers from the U.S. Army Recruiting Center in Green Valley are organizers of this event. There are over 60 U.S. Army Recruiters in Southern Nevada and many of them were volunteering at the Route 91 Festival on 1October. This non-profit march is a passion project for them.
Tomorrow's Stars and the U.S. Army Color Guard have had an ongoing partnership from performing during NBA Summer League to joining them during the Martin Luther King Day parade. Tomorrow's Stars will be providing t-shirts for the soldiers and volunteers in addition providing volunteers to work the water stations throughout the two day, 58 mile event. These volunteers will include coaches and players in the Summer League Jr. NBA and their parents.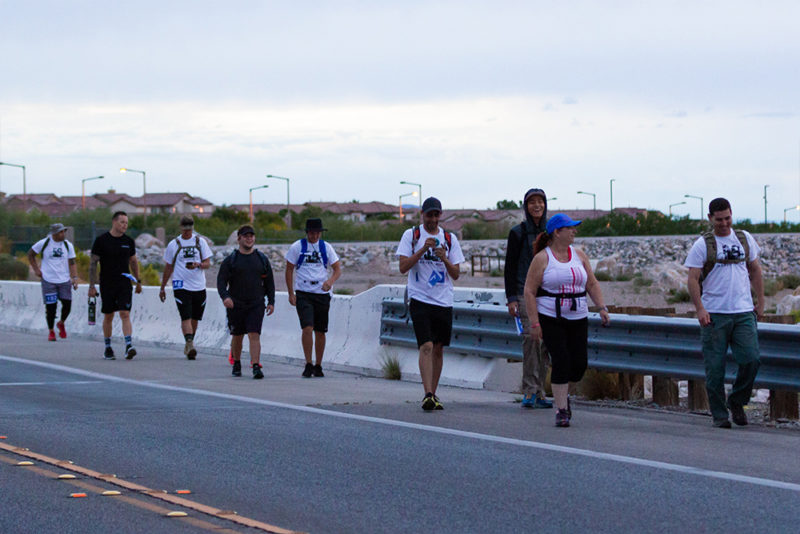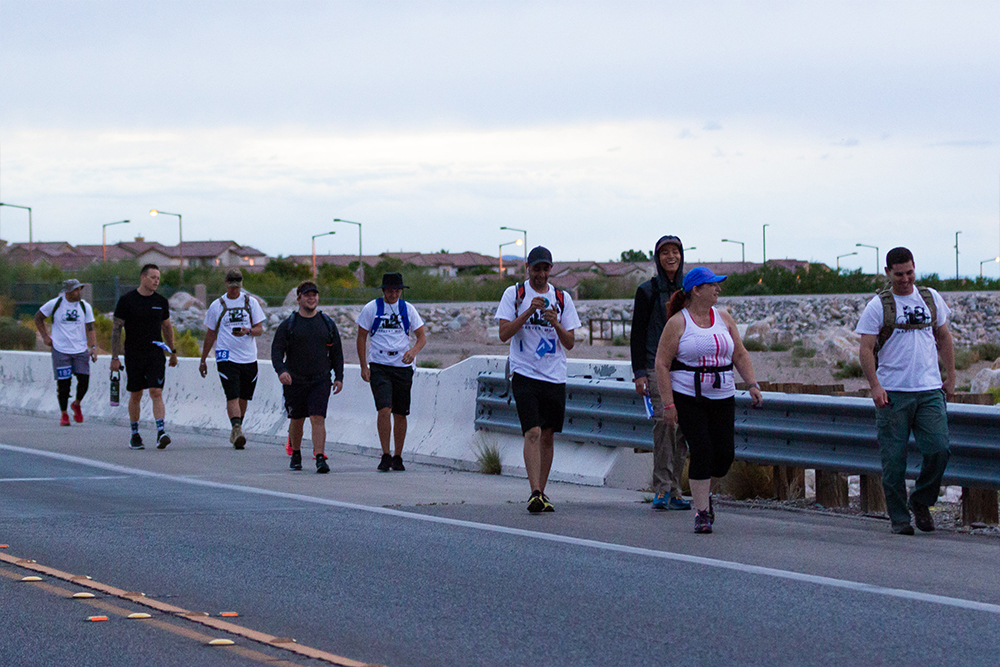 Event update:
Funds in excess of $6,000.00 were raised at the 58 Mile Harvest March. All funds raised will be donated, along with Tomorrow's Stars Foundation $22,000.00 donation, to the "Public Education Foundation – Helping Hands Scholarship Fund." The fund donates scholarships to the children of the 58 victims of the One October tragedy. The Helping Hands Fund serves those children who come from the most underserved and in-need families affected by the tragedy.