During the 2019 NBA Summer League, the Tomorrow's Stars Foundation had the opportunity to visit and serve breakfast to the 200 military veterans, residing at Veterans Village 2 in Las Vegas, Nevada.
Over 100 Summer League interns and staff, from around the country, took part in meeting and learning about the situation of homelessness for many of our veterans in Las Vegas and across the country. Serving breakfast provided a forum of discussion, in hopes that our younger generation shares in the awareness of the plight of homelessness of the men and women who served our country so proudly.
In addition to serving breakfast, the Tomorrow's Stars Foundation donated and dedicated a custom rock monument, designed and created by Pat Amico of Boulder Designs, that will serve as the main sign at the entrance of Veterans Village 2.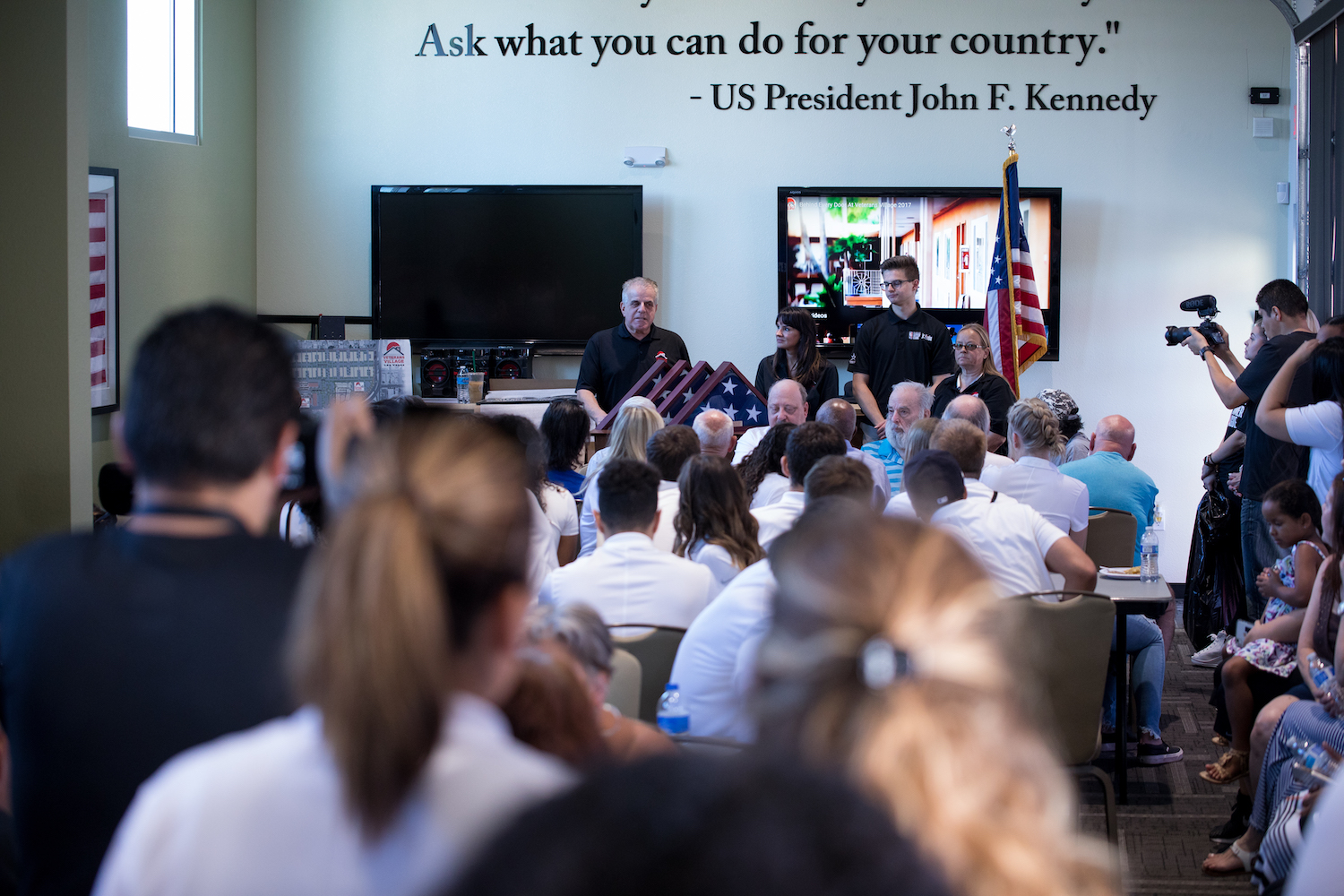 Veterans Village co-founders, Dr. Arnold and Shannon Stalk, provide transitional and permanent housing residences for United States veterans, in six facilities, that operates 24/7/365. Tomorrow's Stars Foundation joins Veteran's Village in their mission to never hear the words "homeless veterans" in the same sentence.
Visit Veterans Village website at www.veteransvillage.org